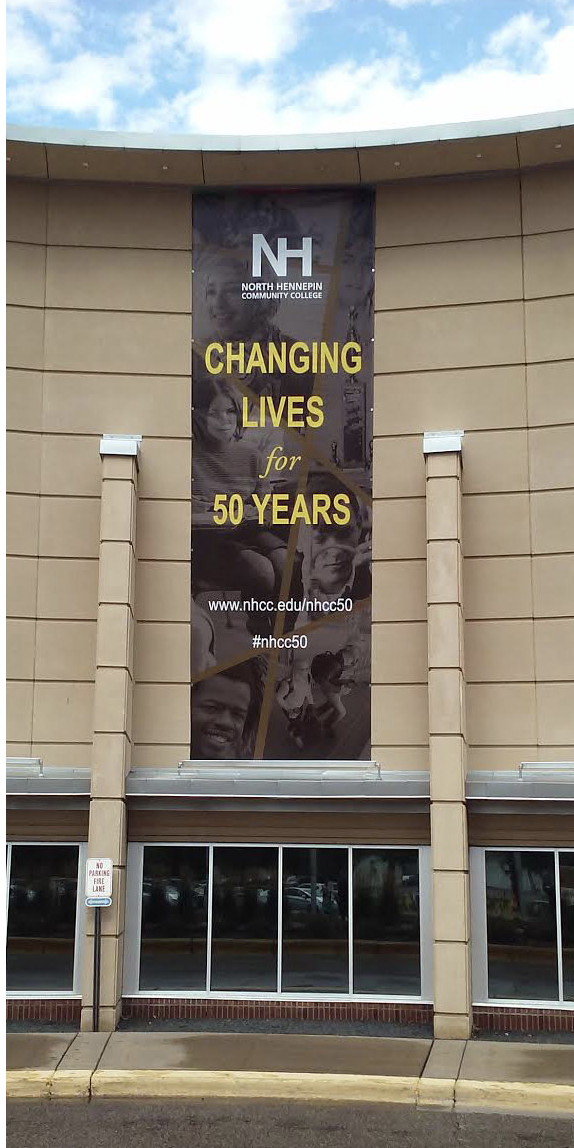 Banners can be designed and produced in any size or shape; one-sided or two-sided. There are different types of materials including vinyl and fabrics. We can add a pole pockets or use grommets and rope for hanging banners. Perfect for sports teams, sales and special events.
Windows, Walls & vehicles
Menu boards are most often used on the sidewalk outside a restaurant to highlight the food and beverage specials, but they can also be digital displays inside your store. Menu boards work well in retail or office settings too, providing directions or highlighting events.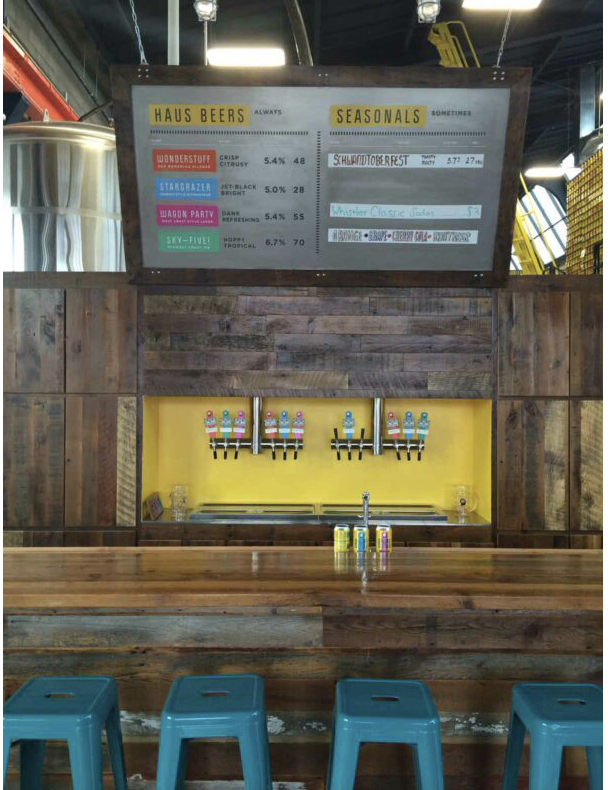 Windows, Walls, & vehicles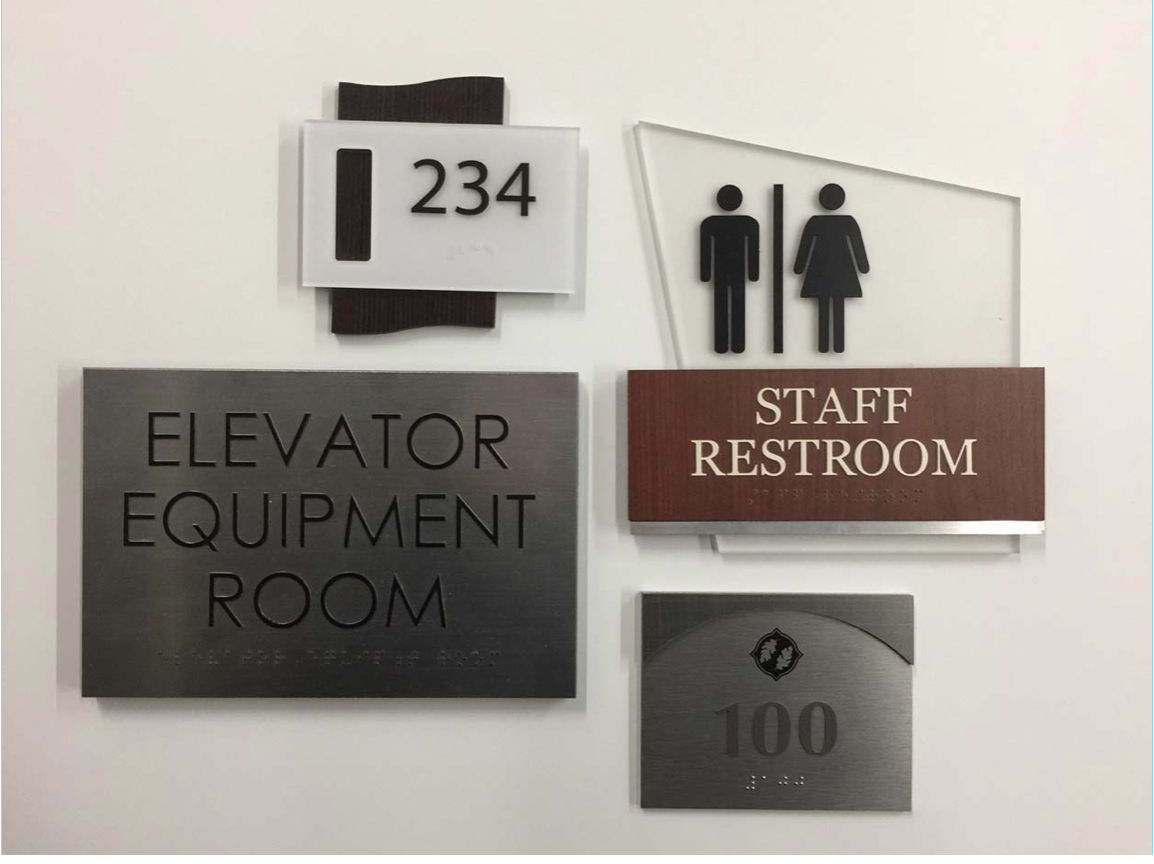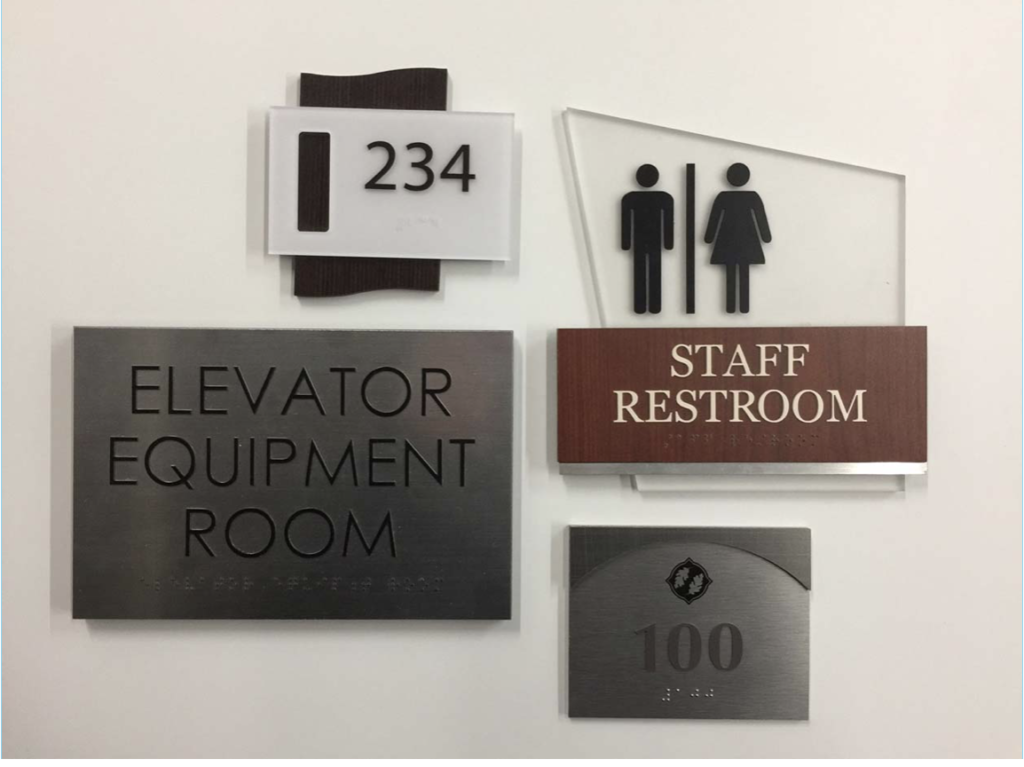 Architectural and ADA/Braille Signs
Architectural and accessibility signs are also known as ADA signs or way-finding systems. It's important to understand the rules around materials, typography, contrast and color, not to mention position for compliance with the Americans with Disabilities Act. But that doesn't mean these  important elements of your building need to be boring – we can design a cohesive set of signage that matches your brand look and adds personality as well as functionality.
Tradeshow, Monument, & Indoor Signs
Pylon Signs are mounted on a single pole or multiple poles and are highly visible – up to 12 feet in height. Construction consists of an illuminated cabinet atop a single support pole. The support pole is not covered with any ornaments.